Sales & Marketing Bootcamps
Feb 21-22, 2019
Orlando, FL
May 9-10, 2019
Minneapolis, MN
May 9-10, 2019
Minneapolis, MN
Nov 19-20, 2020
Atlanta, GA

Feb 21-22, 2019
Orlando, FL
May 9-10, 2019
Minneapolis, MN
Where Top Bank Executives Go to

Revolutionize

their Sales Strategies,

Dominate

their Markets, and Drastically

Improve

their Bottom Line
The Countdown is coming for the 2020 Bootcamps!
When you join us, you'll receive exclusive access to the Franchise System of Banking used by the

Top Earning Community Banks in America
---
Complete with the

tools, blueprints, and formulas you need

to attract A+ credits and win them at a 40-60 basis point premium.
CEOs who have attended, describe their transformation as nothing short of

"miraculous."

Now you can decide... do you want to play their game, or stay on the outside looking in?
---
---
---
---
Are any of these problems keeping you up at night?
You KNOW you offer the best customer service in town. Yet, you struggle to command net interest margin in the top 5 percent of your peer group while still capturing A+ quality credits, and you don't know why...
You can't seem to break your sales team's order taking habit. While other community banks are getting to 7, 8, and even 9 cross sales on average, your people are still in the mediocre 2.2 range on cross sales on new accounts.
Your "tellers" are not "sellers"—the universal banking model requires this shift and fast...yet, no matter how you try to engage and motivate them, their fear of selling remains.
Your lenders default to rate matching, despite decades of solid attempts to correct this profit-eating habit. As a result, your net interest margin is now on life support.
FinTech and Apps are coming after your customers and profits in new ways every day—committed to wiping out traditional banking with virtual access. Yet, you struggle to create a strategy to overcome the impact of tech on your bank's ability acquire and retain customers.
You've spent hundreds of thousands of dollars on "branding"—and the truth is that you can't point to one single dollar of additional business or premium pricing directly attributed to it, making it the single worst investment in the last decade. It's time to amp up the return on marketing dollars with strategies that work in today's world.
If you recognize any of these as critical problems...
DO NOT MISS the Sales and Marketing Bootcamp.
When you attend, you'll receive proven strategies, blueprints, and templates - all used by top-producing banks - so that you can LEAD YOUR PEOPLE out of the status quo rut to exceptional, career-affirming results...
Who Should Attend
This is a must attend event for CEOs, Presidents, Executives, Vice-Presidents, Board Members and top-producing movers and shakers in the community banking world. Send a big enough team so you can return to your bank and hit the ground running...
Your Guide to Winning the New Game of Banking
Leading you throughout the Bootcamp is Roxanne Emmerich. Nobody has helped more banks get to the top-of-peers status than Roxanne Emmerich. One CEO client referred to her as a "one-woman economic recovery program."
She is the New York Times bestselling author of Thank God It's Monday®! and author of Profit-Growth Banking® and the Net Interest Margin Solution. She is also editor-in-chief of Extraordinary Banker® magazine, which has a readership of 15,000 board members and executives from the best banks in the country.
She is the founder and chair of the Institute for Extraordinary Banking™ and creator of the Banky™ Award.
Roxanne is CEO of the Emmerich Group®, which helps banks get to top 5% performance and stay there. Her clients, when asked every month to rate on a 1 to 10 scale how likely they are to refer The Emmerich Group to their friends, have given her and her team an unprecedented-n-any-industry 9.5+ score every month for over five years!
She has been inducted into the National Speaker Hall of Fame, singled out as the University of Wisconsin Distinguished Alumna, and received the prestigious Nido Qubein Philanthropist of the Year award for her ongoing work to build 300 schools in Africa.
And in 2019 at the Sales and Marketing Bootcamp, she'll ignite a transformation in your bank that will take you to the top-of-peer performance.
What You'll Get When You Register for the Sales and Marketing Bootcamp
The Double-Your-Cross-Sales Blueprint™ process. Over 95 percent of our clients who implemented this system doubled or even tripled their cross-sales within 4-5 months. Are you next? (This process alone is VALUE FAR BEYOND the price of admission.)
The 3-Step Extreme Differentiator™ template creates unique selling propositions to win more more business at extreme premium pricing.
The Sales Multiplier Team Hiring™ System — Hire the right people for the sales job ... and lower turnover with this easy to implement system.
The Proprietary No-More-Order-Taking 7-Step Sales Process™ — a sales process everyone on the retail side of the bank can feel good about (and get results with), even if they hate selling or are afraid to sell. If it feels like sales, you're doing it wrong.
The Sales Letter Template Checklist™ quadruples your response rate to every letter you send.
Profit-Rich Customer Analysis™ identifies your top 100 most profitable customers — so you can capitalize on them.
A one-on-one Profit Maximizer Analysis™. In this focused call, Roxanne Emmerich works with your executive team to identify the single biggest leverage point for increasing profit, while maintaining the highest quality customers. You'll walk away with a clear vision of where to focus to increase your profits this year (valued at $3000).
The Profit-Growth Banking Playbook — helps you implement the tools and strategies you learn at the summit immediately when you get home. A book filled with everything you'll use at the summit, plus tools to create Premium Pricing USPs, develop your Top 100 marketing strategies to attract your most profitable customers, and increase accountability throughout your bank's culture.
The Executive Team Post-Event Implementation Jumpstart Call — Your implementation generates your return on investment. We help you jumpstart that return right away with this valuable call.
Your Naked Truth Sales Team Scorecard™ — My team of experts will "test" your Sales Team Member's current processes and suggest precisely what changes can be made now to improve their results quickly and permanently (valued at $1,295).
Profit-Rich Psychographic/Firmographic Analysis Tool™ identifies your next most profitable customers ... so you can replicate their results.
You're Protected by Our 10x Results or Your Money Back DOUBLE GUARANTEE
If by noon the second day, you're not cured of your disbelief, once again giddy with excitement about the future of your bank and thoroughly convinced that this is the most valuable three days you'll invest all year, simply say so to any member of my staff, and we'll refund your ENTIRE investment, plus pay you up to $500 per person for documented travel expenses.
OR...stay for the entire event and if after three months you've fully implemented at least five of the ideas we've shared and haven't received a tenfold return on your investment in this bootcamp, we'll refund your entire registration fee.
The only way you lose is by not attending...
---
"Embark on this transformation, it really works!"
Nearly $8 million in assets per employee...
"Nearly $8 million in assets per employee while voted Top 50 Best Places to Work in Iowa–3rd Year in a Row."
J. Burnett
CEO, Libertyville Savings Bank
We've hit a 6.7 average for cross-sales for our whole team!
"For a team that didn't ever think about sales before a year and a half ago, that's wonderful. We've hit a 6.7 average for cross-sales for our whole team and have had individuals as high as 12!"
S. Jones
President, Home State Bank 2016 Extraordinary Bank of the Year Winner Inductee to The Extraordinary Banking Hall of Fame
On Our Way to $1 Billion!
"With an unheard of ROA of 1.47% and an ROE of 13.42%, First Volunteer Bank has grown total assets by $36MM to $957MM in the first 8 months of 2017.
Since 2013, the we've organically grown assets almost $100MM. As of Q2-2017 Call Report data, we are number sixteen out of 152 in the state of Tennessee for Net Interest Margin, a NIM of 4.70%.
We are number five in the state on pre-tax return on Average Equity. We are on our way to being a healthy and profitable $1 billion dollar bank!"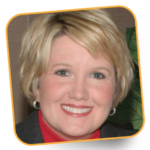 P. Steele
President and CEO, First Volunteer Bank 2015 Extraordinary Bank of the Year Winner Inductee to The Extraordinary Banking Hall of Fame
Exciting Growth, in Just Two Years…
"- Total assets grew 14% a year ago, and another 15% this year!
- Non-interest Bearing Deposits are up 95%, in two years!
- Interest income grew 19% in the last year (and 8% the year before)!
- Loan production is up 65%!
- Net income skyrocketed by 74% in the last 12 months!
- ROAE is up 42.5%! - ROAA is up 45%!"
L. Harrison
President and CEO Virginia Partners Bank/Maryland Partners Bank
Increased Cross-Sales Across all 29 Branches by 297%
"When we started with you, cross-sales were in the 2s, and now we're in excess of 5 on average across the company, with some banks well in excess of 7."
M. Scheopner
CEO, Landmark National Bank
---
"We Don't Compete on Rate Anymore!"
Created Admirable Results in Just 6 Months
"Already exceeded goals on 5 of our 6 key critical drivers and it's only August!
- Net Interest Margin from 3.47 to 3.81
- ROA from .61% to .81% - ROE from 7.81% to 11.27%
- Efficiency ratio reduced from 71.9% to 67.4%
- Closed 15 "Top 100" high-quality prospects (our yearly goal is 25)"
A. Fritschle
President and CEO, First Bank
Transformed Our Bank!
"We increased our ROA and boosted Net Interest Margin by over 100 basis points each, in less than 18 months. The culture change has transformed our bank. Our CFO now thinks the sky is the limit."
K. Beckemeyer
CEO, Legence Bank
Added $164 Million in Assets in Only 16 Months
"I did not want a sales trainer coming in to tell us how to pressure the clients to take more of our services, whether they needed them or not. What I love about Roxanne's program is that you establish the cross-sales based solidly on the needs of the client."
B. Flynn
President and CEO, Community Financial Services Bank
I can't imagine any CEO who wouldn't want this.
"We not only met EVERY goal in ALL our branches, but we exceeded many of our goals by 100 percent! Our entire organization acts like a team!"
C. Hoffman
President and CEO, The Richwood Banking Company 2015 Extraordinary Bank of the Year Winner
Cross-Sales Tripled!
"In two years, loans are up 34%, assets are up 21%, and we've added 60 basis points to Net Interest Margin, but the really dramatic change is our cross-sales. We tripled, from 2.9 to 8.4, on average across the bank—we view this as the ultimate vote of trust from our customers. It's unbelievable, but very real."
K. Knudsen
President & CEO, Security Bank 2017 Extraordinary Bank of the Year Winner
Who wouldn't want a 95% increase in net income...?
"Since working with you, we've grown from $238 million to $368 million…a 54% increase, net income grew from $2.1 million to $4.1 million…a 95% increase, and earning assets grew from $213 million to $332 million—a 56% increase.
Net interest margin increased from 3.90 to 4.32, and we're operating with 1.25% or less past dues. We did this without growing staff. We now only target A+ credits like you taught us."
G. Majors
CEO, The Hardin Country Bank
---
"Efficiency Ratio Cut by 15% & ROA up 98%"
"I've been to hundreds of seminars as CEO of several banks. I learned more in two days at this event than I did in all the other seminars combined."
D. Solsby, Senior Vice President and Director of Business Banking, Independence Bank
"Conference that forces you to question your methods while motivating you to get on it!!"
J. McQuistan, Vice President, Iowa-Nebraska Bank
"This conference is a great way to bring awareness to building and motivating yourself and your employees to a whole new level of awesome."
B. Beltz, CTO, Pioneer Bank
"Whatever position you're in (production or operations), your environment will change. Be prepared to change to demonstrate successful traits."
B. Hamby, Senior Credit Officer/SVP, Bank of Tennessee
"The Emmerich Group rocks!! They provided the roadmap to continued success for the team. They break down the sales process in 7 easy steps and it doesn't feel salesy."
J. Apple, EVP, Business Development, Community Financial Services
"The information will help me and the bank achieve our financial and profit goals."
S. Dixon, Senior Vice President, Bank of Tennessee
"This was the best most idea-packed seminar I have ever attended."
T. Budreau, Senior Vice President, Bank of Tescott
"Attendance to this seminar was a leap of faith as I had no exposure to this type of system. I left with enthusiasm to 'BE the miracle.'"
J. Rottinghaus, President, Conway Bank